Welcome to
Twilight Hug!



THE RULES
Terms & Condition♥
You are just one click away from you daily dose of Korean wave! Please kindly note the following when you shop with us
1. Twilight Hug will not be responsible for any damaged items. Stuff like posters are very fragile and when record companies mishandles them, they get torn easily. When that happens, the whole batch of posters would be affected. Of course, if it gets bad, the associated suppliers will be questioned.
2. All costing shown are inclusive of shipping to Singapore and remittance of money to supplier.
3. Twilight Hug will not take responsibility for lost item through mail. For oversea buyers, EMS would be the best option. Local buyers can consider meet ups or registered mail.
4. Trust is very important for Twilight Hug. Our products are 100% genuine. If you are having doubts, please do not venture any further!
LOVES
/♥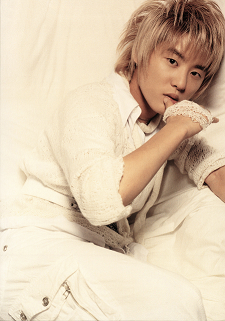 ♥
TVXQ!동방신기
♥
XIAH 시아준수
Wants
♥
Xiah Kim Junsu 시아김준수 ❤
Meet DBSK!
Give Love ♥
tagboard
sweet escapes
links
♥
SM TownOfficial Website
♥
DBSK LJLiveJournal Community
archives
past
December 2008
February 2009
May 2009
credits
Thanks to
Designer:
LOU
ISA
music
♥TVXQ!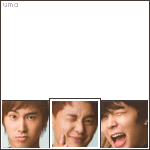 Friday, May 1, 2009
2:59 PM
[Item batch: 010509]

We have some Boys over Flowers merchandise in stock this week! Do drop us an email if you are interested in these items!
As some of you may had noticed, there is a chat box at the side, so if you have any questions, you can post it there as well.

By the way, Twilight Hug found a supplier who brings in authentic autograph photos from Korean reporters. We have bought a couple of autographed photos of DBSK's Junsu and compared to the ones we've gotten from Junsu's Dad at the pizza shop. It seems ok.

We will have a few autograph photos of DBSK photos for sale soon so do keep a look out for them as we are only brining in a few pieces.
~Special Item~ Junsu autograph photo - $25 (SOLD)


F4 Letter Pad - $10 (Remaining Stocks:3 pieces)
Please kindly note that the letter pad is quite big. It's a little smaller than A3.

Monday, February 2, 2009
12:02 AM
We have some ready for sale items on hand.
They are in-stock right now, waiting for someone to bring them home!
Big Bang ~ Big Bang is Great DVD @ $60
Super Junior ~ Sungmin / Ee Teuk laminated A4 mini poster @ $10 each
Super Junior ~ Sungmin magazine poster @ $12
Super Junior ~ S Magazine Sungmin Kibum Heechul poster @ $12
As all items shown are 1-piece item only, we will sell it to the first person who email us.
Labels: big bang, g-dragon, sungmin, super junior

Wednesday, December 24, 2008
1:28 PM
Tomorrow is Christmas!!! We have a couple of special items from Wonder Girls for sale.
[Items Batch 241208]
Wonder Girls - TBJ Double Sided Poster - $35 (1 Piece only)


Wonder Girls - TBJ One Sided Poster - $25 (1 Piece only)


Wonder Girls - TBJ I Love Wonder Girls fan - $20 (1 Piece only)

As we only have 1 one of each of the items above, please kindly send in your order to Twilight_Hug@hotmail.com. This will be base on first come first serve basis.
Labels: wonder girls

Monday, December 15, 2008
11:04 PM
Twilight Hug is now

officially

open!!! A little

explanation

about us. Our

cds

and idol merchandises are directly imported from Korea and in order to help fans enjoy a cheaper rate, fans would get to

pre

-order the items first and when we close the spree, depending on the total orders, the shipping will varies.
Which means to say, the more stuff ordered, the more we save on shipping and bank costs. More items will be added accordingly so do bookmark us in your favorite!
If you are interested in any of our items, please kindly send your orders to Twilight_Hug@hotmail.com
[Items Batch 151208]
~ Dong Bang Shin Ki ~
Character Socks - Jae Jung $6 (Left 1 Pair!!!)
Mirotic version C - $25 [Mass-Order only]
Labels: dong bang shin ki, junsu, tvxq

Monday, December 8, 2008
12:57 AM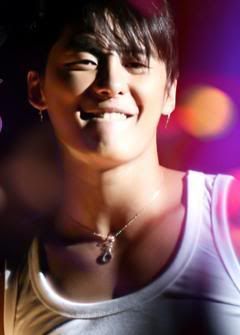 Thank you for visiting Twilight Hug. As you can see, this is the first post and everything else is pretty bare.
We will be bringing in various Korean related albums and idols merchandise soon. Please keep a look out and bookmark us in your 'favorites'!
The shop will officially be open on 15 of December as to celebrate the birthday of Xiah Kim Junsu's birthday. He's your shop owner's favorite Korean artist you see.
So till then, please do keep a look out for us!